Modern Classic Children's Books
Everyone loves a good book, but there's nothing better than sitting down with your children and spending quality time reading together. Here are my top 15 modern children's classics:
1. Having sold 22 million copies worldwide, 'The Hungry Caterpillar' by Eric Carle was written in 1969. Prior to this, the author had been a graphic designer and wanted to experiment with a new kind of children's book. It tells the story of a caterpillar that eats his way through a mountain of food before eventually turning into a beautiful butterfly.
The Hungry Caterpillar Image Source
2. Written in a language of old, 'Winnie the Pooh' is still loved by millions of children and has been turned into cartoons and films. Winnie the Pooh follows Edward Bear (aka Winnie) with his friends Eeyore, Piglet, Kanga, Roo, Rabbit and Christopher Robin, who is based on AA Milne's own son, in their adventures in the 100-acre wood.
Winnie the Pooh Image Source
3. Can you image what would happen if a tiger came to tea? This is what happens to Sophie and her mother one day in the book 'The Tiger Who Came to Tea'; but the best part comes when Sophie's dad comes home and instead of asking, "Why is there a tiger in their house?" he asks if they would like to go out for dinner?
The Tiger Who Came to Tea Image Source
4. Making a book that is educational and fun his hard but this is what Dr Seuss did with 'The Cat in the Hat.' It tells the story of a cat that turns up at the children's house on a rainy day with ideas of games to play. As well as being a fun book, it also includes the 225 words that are vital for a new reader to learn.
The Cat in the Hat Image Source
5. Made famous by a film that included the song "We're Walking in the Air", 'The Snowman' is shown every Christmas and has become somewhat of a tradition to many families. With no words, the story is only shown by illustrations and gets you every time when the boy realises that his new friend won't last forever
The Snowman Image Source
6. 'Charlotte's Web' teaches a child about compassion, death and helping others, whilst at the same time, telling us the story of Wilbur the pig who is due to be sent to slaughter. A spider called Charlotte saves Wilbur and eventually they win a prize together at the county fair. Charlotte is not long for this world and Wilbur has to learn to move on while never forgetting her.
Charlotte's Web Image Credit
7. 'The Gruffalo' is a relatively new entry into children's books but despite this, co-author Julia Donaldson says that the rhyming used within the book helps children to get involved and enjoy and remember the story more.
The Gruffalo Image Source
8. All of us know that feeling of not being able to sleep and in 'Peace at Last' by Jill Murphy, Mr Bear cannot sleep due to Mrs Bear's snoring. So he tries baby bears bed, the lounge and car but everywhere is too noisy. Eventually he finds peace at last back in his own bed.
Peace at Last Image Source
9. Originally written by Beatrix Potter for an ill 5 year old, 'The Tale of Peter Rabbit' was first published in 1902 and followed the little rabbit through adventures as well as meeting other well-dressed animals. Although over 100 years old, 'The Tale of Peter Rabbit' is still a firm favourite with children today.
The Tale of Peter Rabbit Image Source
10. No modern classic children's book list could be without the phenomena that is 'Harry Potter'. Over seven books, they tell the story of Harry Potter who finds out at the age of 11 that his parents were wizards and he has been accepted to Hogwarts School of Witchcraft and Wizardry. The series has become a record-breaking series of films staring the previously unknown Daniel Radcliffe.
Harry Potter Books Image Credit
11. "I wrote to the zoo to send me a pet and they sent me a ….." monkey, frog, snake, camel and even a lion; but there's something not quite right with all of them. You will have to read 'Dear Zoo' to see what he finally gets!
Dear Zoo Image Source
12. 'Each Peach Pear Plum' by Janet and Allan Ahlberg gets kids interactive with books by having to find things within the pages. Based on rhymes from the 1930's and 50's, it was inspired after the authors read "The Lore and Language of Schoolchildren."
Each Peach Pear Plum Image Source
13. Since the release of 'The Lion, The Witch and The Wardrobe', I wonder how many children have climbed into their wardrobe to see if they could get to Narnia? Published by in 1950, its author CS Lewis includes many biblical themes such as betrayal, forgiveness and salvation and is the first book in the Chronicles of Narnia series.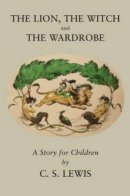 The Lion, The Witch and The Wardrobe Image Source
14. When three children discover a fantasy land at the top of a ladder attached to a tree, they meet characters such as Moonface, the Saucepan Man, Mr Watzisname and Silky the fairy. The lands at the top of 'The Magic Faraway Tree' are always changing and include the Land of Dame Slap and the Land of Birthdays. Enid Blyton definitely had imagination.
The Magic Faraway Tree Book Cover Image Source
15. Dave takes 'Dogger' everywhere but one day, Dave loses Dogger and the story tells us the adventures both characters go through before being reunited. Shirley Hughes has the ability to put into words, everyday things that happen no matter what year it is.
Dogger Book Cover Image Source
Modern Children's classiscs was brought to you on behalf of Chessington Holidays; creating
chessington adventures
for you and your children to share over and over again.